Bitcoin Cash N95 Mask
N95 respirators and surgical masks (face masks) are examples of personal protective equipment that are used to protect the wearer from airborne particles and from liquid contaminating the face.

As a token of hope & goodwill, we are sending N95 Masks Globally to people who are in need. And guess what? They're Bitcoin Cash themed! We will be using the best materials to create these masks and they will be washable and reusable.

This is how the mask looks:
To realize this venture, we are in need of funds. Once the masks are ready, a link will be added to this page where you can claim & order yours for free. We are currently based in India and trying to setup a small manufacturing unit for bulk production of the masks.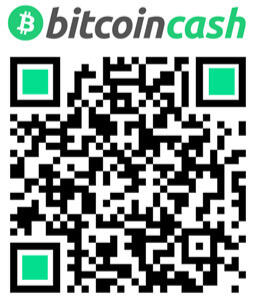 qpw9xrafgdecz4m76nu9x07r42d3ty9nku2zp8ll7c

We are accepting donations in Bitcoin Cash only, to support the BCH Ecosystem. Please help us in anyway you can!